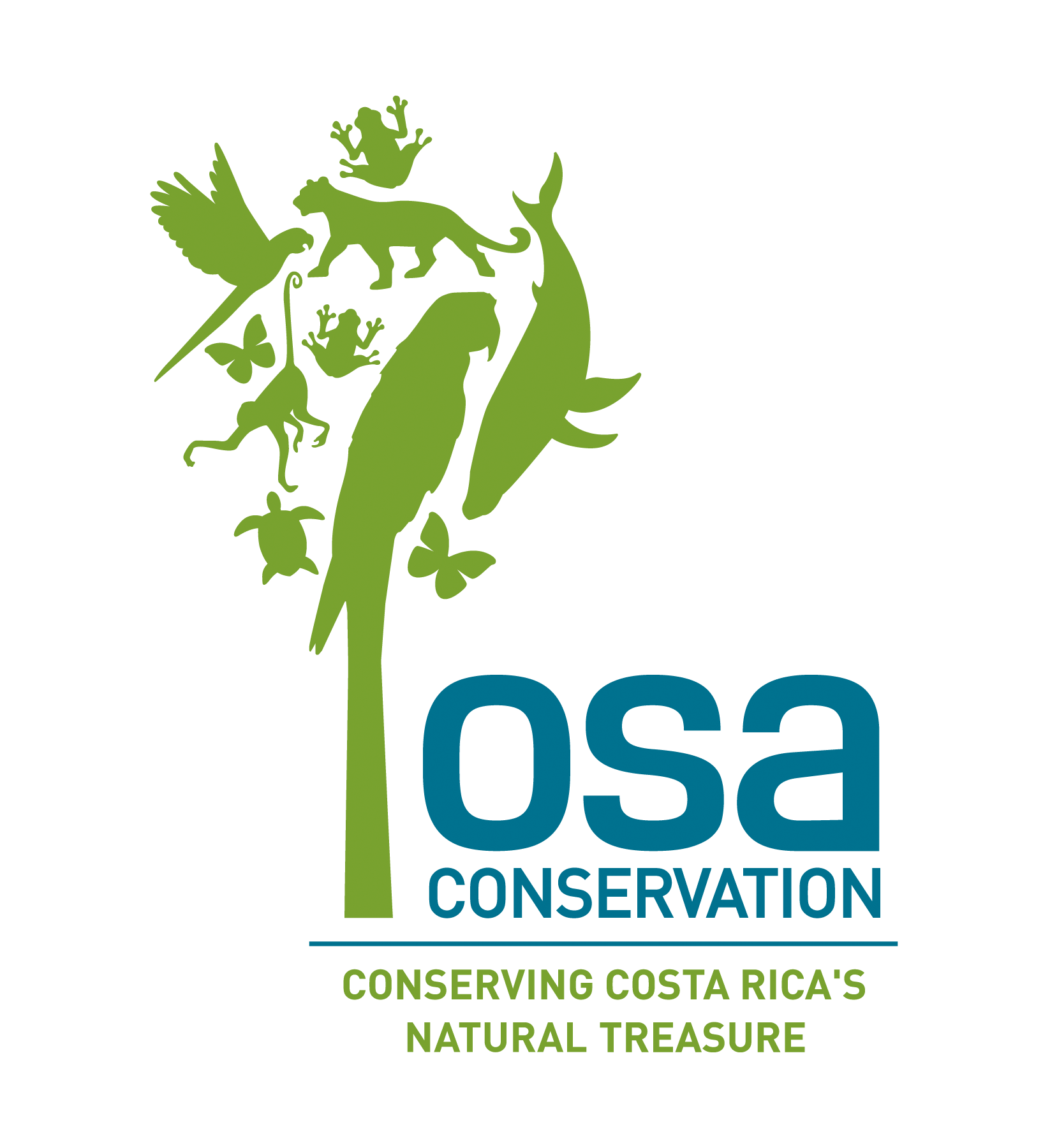 Their Vision:
Nestled in one of "Earth's Last Wild Places," Osa Conservation is a non-profit working to protect the biodiversity of Costa Rica's Osa Peninsula.
The Osa Peninsula is a "biodiversity hotspot," where jaguars, pumas, and tapirs roam, humpback whales and hammer head sharks come to breed, and thousands of baby sea turtles dot the coastlines. Hundreds of plants and animals live ONLY on the peninsula and nowhere else on Earth.
The Osa Conservation team works alongside community members from mountain ridges to ocean reefs to conserve this richness, with a special focus on mangroves, where the forest meets river and ocean.
In the largest mangrove ecosystem in Costa Rica, Osa Conservation has planted over 85,000 mangrove trees with the help of dozens of local community members.
Mission
Osa Conservation's mission is to conserve the globally significant terrestrial and marine biological diversity of the Osa Peninsula of Costa Rica by implementing ecosystem stewardship, enhancing scientific understanding, providing education and training, and creating sustainable economic opportunities.
Vision
Osa Conservation's vision is for Osa's environment and communities to thrive in perpetuity.
Charity Info
Annual Revenue (2020): $1,885,256 USD
Annual Expenses (2020): $1,345,820 USD
Restoration Expenses (2020): $76,981 USD
Why Osa Conservation?
For 2021, we at Love Tropics wanted to bring attention to the climate, biodiversity, and community benefits of mangroves. Mangroves help create some of the most diverse ecosystems on the planet, and are one of the most effective carbon sinks on the planet as well. Osa Conservation works with locals who are committed to the restoration of the local mangrove population, which was heavily deforested several decades ago.
From their blog:
Wetland ecosystems are some of the most biologically diverse ecosystems on the planet, home to innumerable species of plants and wildlife. In addition to supporting a vast array of flora and fauna, wetlands perform several important ecological and geological functions—they purify and filter water sources, control flooding, stabilize shorelines, store carbon, and provide protection from natural disasters.
Osa Conservation is leading a project to restore mangroves in the Térraba-Sierpe National Wetland, a RAMSAR site and one of the largest mangrove ecosystems on the Pacific coast of Central America. The area encompasses over 66,000 acres of land along the Térraba and Sierpe rivers, including the largest intact mangrove system in Costa Rica. This project aims not only to improve habitat for an abundance of terrestrial and marine wildlife but also to improve the livelihoods and sustainability of the local communities that live in this region.
Four decades ago, large areas of the Terraba-Sierpe National Wetlands were deforested to make room for agriculture and the mangroves cut down for timber use. Today, many of the same people who engaged in the deforestation live at a subsistence level from the wetland and recognize the value of managing this ecosystem sustainably. One such community group, APREMAA, make their living through the harvest of an edible bivalve or "piangua" that grows in the mangroves. The members of APREMAA work hand-in-hand with us to test ways to bring back the mangroves.
To read more, check out this post on their blog!
Together with Osa Conservation, Love Tropics aims to raise awareness about the immense value that mangroves provide and raise funds that will enable Osa Conservation to help fund another year of restoration efforts. Together, we can help conserve and restore one of the earth's most precious ecosystems and provide support for its caretakers, current and future.